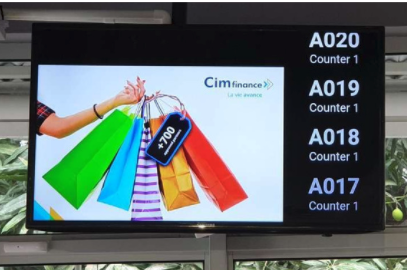 Emergea installs queue management solutions at CIM finance in Mauritius
Emerge Africa Trading Ltd., trading as Emergea, recently deployed a Qmatic Queue Management Solution at the CIM Finance Galaxy Branch, P-Louis. Designed for on-premise deployment, this modular, stand-alone system organises queues and helps clients to get better, faster service and improves customer experience at the branch. The Qmatic connects with LCD screens in the branch to communicate waiting times, and can also display brand messages or news updates.
Qmatic, a leading queue management leader from Sweden, appointed Emergea as its Premier Solution Partner in Mauritius, Emergea is proud to offer what is the simplest, most powerful tools in queue management. These solutions are cost-effective, easy to install and scales according to your changing needs. With a proven track record of enhancing operational efficiency and customer satisfaction in the financial services environment, Qmatic solutions have been the preferred choice for leading finance companies around the globe.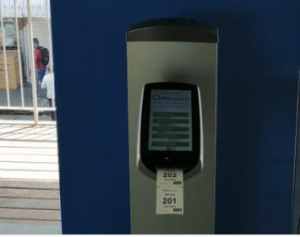 Cim Finance Ltd. is a public company in the Republic of Mauritius and offers financial solutions to individual consumers, SMEs and large corporates. Operating since 1987, Cim Finance has more than 600 employees and over 90 counters spread over Mauritius and Rodrigues. 
Emergea was founded in 2011 and operates throughout the African continent. We focus on solution development in the IT industry, specialising in customer experience (CX) and connectivity solutions. Our comprehensive offering covers support, customisation, implementation and training. Emergea is a Qmatic Premier Solution Partner across Africa and Indian Ocean Islands.