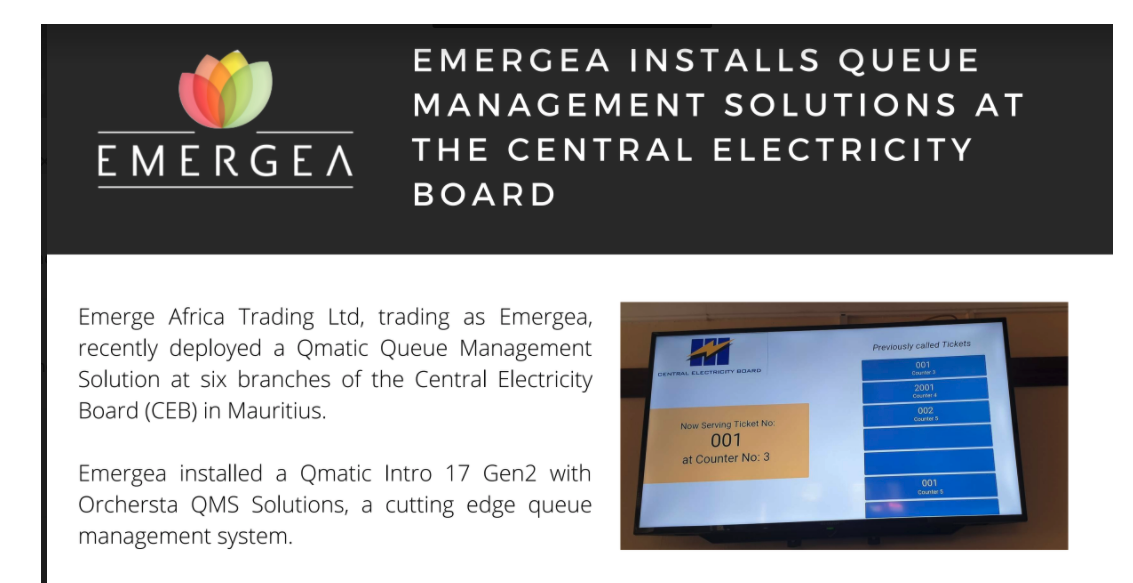 Emergea installs Queue Management solution at the Central Electricity Board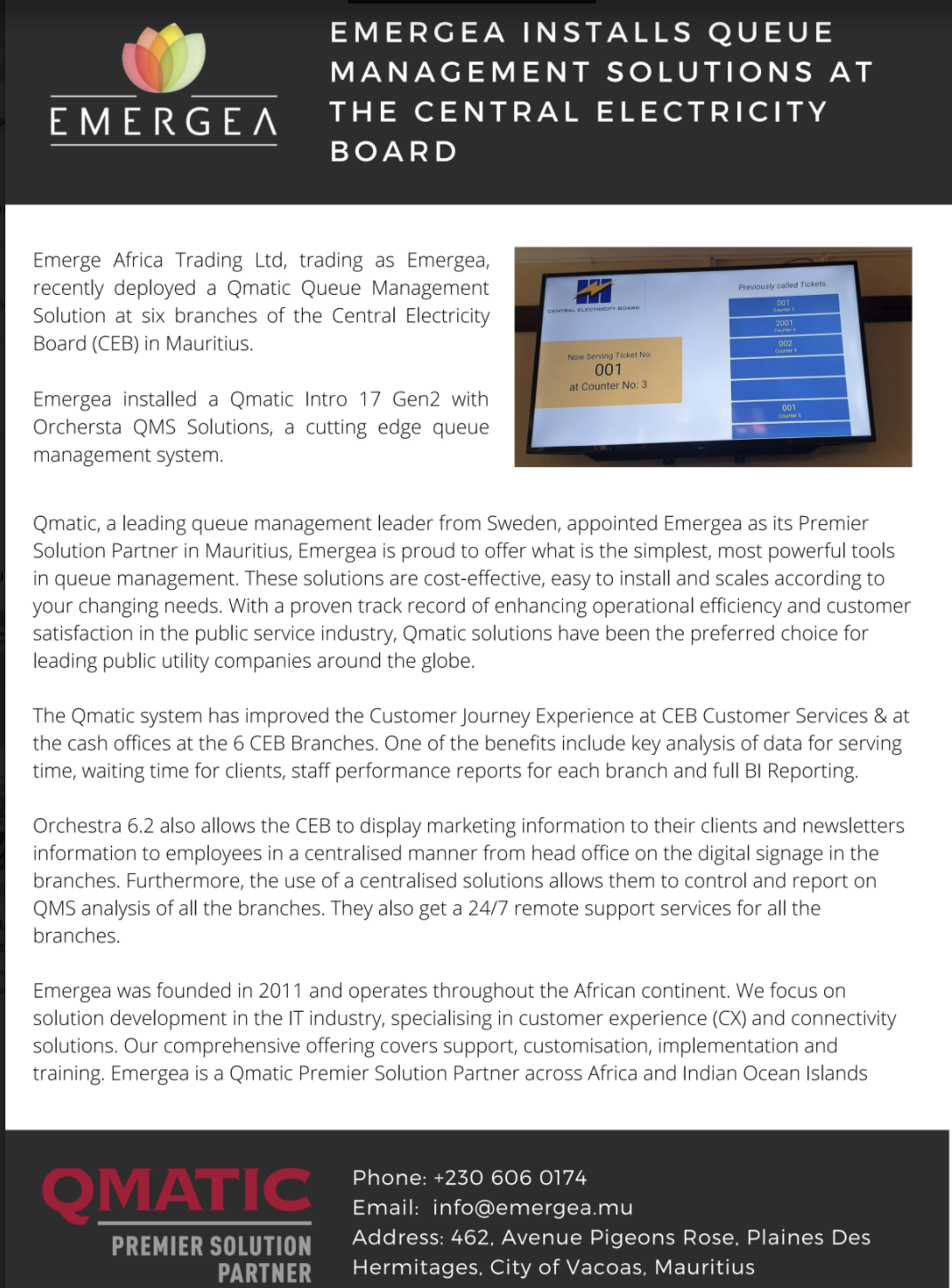 Emerge Africa Trading Ltd, trading as Emergea, recently deployed a Qmatic Queue Management Solution at six branches of the Central Electricity Board (CEB) in Mauritius.
Emergea installed a Qmatic Intro 17 Gen2 with Orchersta QMS Solutions, a cutting edge queue management system.
Qmatic, a leading queue management leader from Sweden, appointed Emergea as its Premier Solution Partner in Mauritius, Emergea is proud to offer what is the simplest, most powerful tools in queue management. These solutions are cost-effective, easy to install and scales according to your changing needs. With a proven track record of enhancing operational efficiency and customer satisfaction in the public service industry, Qmatic solutions have been the preferred choice for leading public utility companies around the globe.
The Qmatic system has improved the Customer Journey Experience at CEB Customer Services & at the cash offices at the 6 CEB Branches. One of the benefits include key analysis of data for serving time, waiting time for clients, staff performance reports for each branch and full BI Reporting.
Orchestra 6.2 also allows the CEB to display marketing information to their clients and newsletters information to employees in a centralised manner from head office on the digital signage in the branches. Furthermore, the use of a centralised solutions allows them to control and report on QMS analysis of all the branches. They also get a 24/7 remote support services for all the branches.
Emergea was founded in 2011 and operates throughout the African continent. We focus on solution development in the IT industry, specialising in customer experience (CX) and connectivity solutions. Our comprehensive offering covers support, customisation, implementation and training. Emergea is a Qmatic Premier Solution Partner across Africa and Indian Ocean Islands