Emerge Queue helps improve effeciencies at the new Desmond Tutu Refugee centre
In his 2016 State of the Nation Address, President Zuma mentioned his conversations with foreigners while visiting the Marabastad taxi and bus rank. They told him about how they have to queue daily for documentation from Home Affairs. The Marabastad Refugee Centre, in particular, was accused of not having enough staff, slow IT systems, inadequate filing systems, and poor management. There were long queues, overcrowding and allegations of corruption.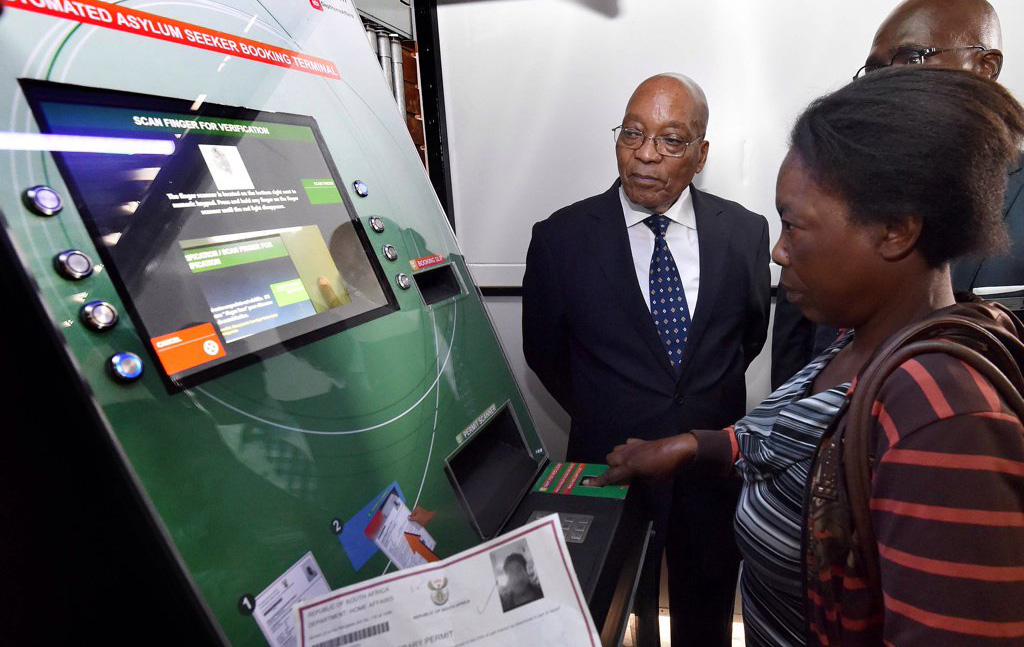 Emerge Queue was contracted to help the Marabastad Refugee Centre improve their  customer journey management through the implementation of a state-of-the-art queueing solution that streamlines the flow of people through the centre.
On Friday, 17 February, Mr Zuma revisited the refugee centre to see if conditions had improved there, and the Presidency confirmed that they are pleased with the upgrade. As part of the ceremony, Mr Zuma renamed it the Desmond Tutu Refugee Reception Centre after struggle stalwart Archbishop Emeritus Desmond Tutu. The relaunch was considered a massive success.
"I am incredibly proud that Emerge Queue played its part in the new Desmond Tutu Refugee Reception centre," says Eugene Swanepoel, Managing Director of Emerge Queue. "We are confident that the Qmatic solution will help the centre improve its effeciencies, thus providing a quicker and more dignified service to refugees".
Emerge Queue is the sole provider of Qmatic customer journey solutions in South Africa, as well as other neighbouring countries. It is a Qmatic Premium partner and the market leader in South Africa. For more information on any of its products and services, please visit www.emergequeue.com